Managed Web Application Firewall (WAF)
eSecure Data offers a powerful web application firewall (WAF) that improves your site security, keeps your website and server up to date, and helps ensure that your reputation is protected by eliminating hackers and malicious attacks.
The Managed Web Application Firewall is a powerful intrusion prevention system (IPS) that protects your websites and servers and includes a cutting-edge virtual patching and server hardening mechanism for customers who are unable to update and patch their websites, or want to get help patching their site on a regular basis. This product is ideal for anyone that values the reputation of their website and cannot afford to get hacked or compromised with out of date applications, security vulnerabilities or professional security to protect your customers and business.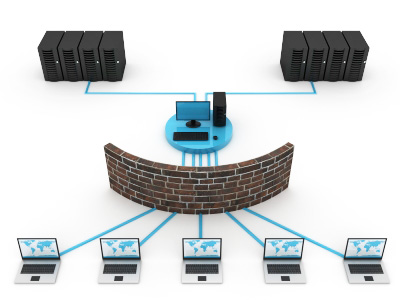 Supported Platforms
The Web Application Firewall is platform neutral and has been fully tested on Linux and Windows servers running many of the leading applications and CMS's including WordPress, Magento, and Joomla.
How It Works
Web Application Firewall
Using the Web Application Firewall, you get an industry best security mechanism that sits between your websites and the internet allowing your traffic to be filtered and blocked before it can reach your websites.
Virtual Hardening
With the Web Application Firewall you also get improved security with Virtual Hardening. When we setup the firewall, we will confirm your IPs and restrict access to all non-allowed directories automatically. You won't need to run any security plugins or modify your configuration, all hardening is done virtually and protects your server instantly.
Virtual Patching
Virtual patching protects your website even when you are using outdated applications with known vulnerabilities by protecting you from attacks that are targeting known exploits.