Our Facilities
Certifications
Technical Specifications
eSecureData DC3
Coquitlam, BC, Canada
20,000 square feet
eSecureData's DC3, the company's first fully constructed data center in Canada is strategically located in the heart of Coquitlam, British Columbia, in close proximity to downtown Vancouver. The choice of location is no coincidence as it provides geographic diversity from the company's DC1 facility (located downtown Vancouver) and it affords a latency of less than 2ms from the metropolis. It is the optimum location to host your IT infrastructure.
Vancouver (1478 Hartley Ave)
1478 Hartley Avenue,
Coquitlam, BC
Building
7600 square foot custom facility, with 24/7 monitoring
Elevators/Loading
Yes, available upon request
Backup Power Systems
UPS and diesel generator power systems
Environmental Control
State of the art climate control systems
Fire Suppression
Pre-action dry pipe sprinkler system
Data Center Security
Security card access and DVR camera systems
24/7 Support
The Network Operations Center (NOC) staff monitors the network 24x7x365, while our network engineers and facility staff are available at any time in the event of an emergency. You also have around-the-clock access to phone or online support.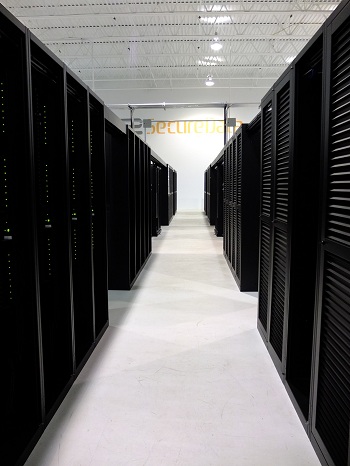 Email us at sales@esecuredata.com if you're looking for services in Toronto, ON.

SSAE 16 Type II
SSAE 16 compliance attests to the quality of a company's internal control procedures and mechanisms. Being certified includes submitting to audits and improvement recommendation reports when required. eSecureData meets this requirement and strictly upholds this practice.

PIPEDA
eSecureData is fully compliant with PIPEDA (The Personal Information Protection and Electronic documents Act) and helps companies meet the mandatory provisions of the protection of person information in Canada.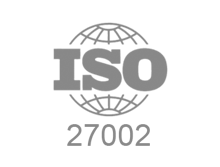 ISO 27002
Critical to our ongoing business improvements, eSecureData has implemented and follows ISO 27002 established guidelines and principles for security management in our organization. As a company, we have developed and implement standard organizational security standards and effective security management practice to give our clients reassurance that their business and governance requirements can be met.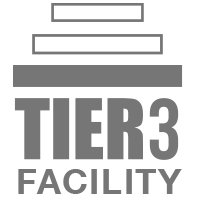 Tier 3 Facility
eSecureData's DC3 facility is built to meet the Uptime Institutes' Tier 3 data center requirements and is focused on delivering the highest uptime and availability in the marketplace.

Highly Secure Site
eSecureData has taken every possible precaution to ensure the security of our infrastructure. We maintain multiple security zones for monitoring incoming and outgoing visitor traffic for any room containing servers and networking equipment. The facilities are enclosed with secure electrical distribution areas and generators. Many other advanced security processes are in place, including permanent (24/7) physical security services, biometric systems, recorded video surveillance, and a strict access control system.

Cooling & Efficiency
eSecureData was designed with a continuous focus on reducing our impact on the environment. We are an active member of the Green Business Bureau, and we utilize an industry leading data center infrastructure management system that helps us optimize our equipment and maximize energy efficiency. Since 2014, eSecureData has been a leader in air flow innovation using a proprietary system called A.R.I.E.S (air recycler inflow exhaust system) that reduces power consumption by as much as 35% while cooling high density infrastructure environments.

Power
eSecureData utilizes 100% BC Hydro power that is backed by uninterruptible power supplies and fully test diesel generators. We test our power-fail systems monthly and give customers the ability to utilize standard power and high density power configurations for

Network Operations Center
Our Network Operations Center (NOC) and certified data center engineers and personnel manage every aspect of our facility around the clock. They are experts on security, deploying hardware, and handling customers' needs. Our team is available 24/7/365.

Connectivity
eSecureData provides multiple upstream services from leading regional carriers as well as access to several long-distance fibre optic networks that link directly to the Vancouver Internet Exchange (VANIX) connecting you to one of North America's primary peering facilities. You can expect latency of less than 2ms to the downtown corridor and 50ms to the east coast.

Location
eSecureData DC3 meets all Canadian privacy requirements and is located just outside of the Vancouver metro area uniquely located and built on top of bedrock using reinforced concrete block construction with direct connectivity to the Harbor Centre and multiple regional carriers.